---
<![if !vml]>
<![endif]>
---
---
Scientific activities of Michael D. Rellos
---
---
MICHAEL D. RELLOS
Address: 86, Akadimias str., 10678, Athens, Hellas,
tel.
& fax 0030+2103817873, 0030+6945859649
Michael D. Rellos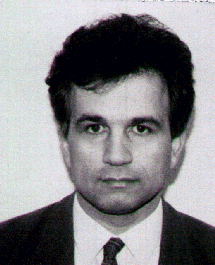 *Chairman and Establisher of
ACHILLES (Scientific Association for the Study of National Issues)
, a non profitable organization which studies the strategic aims of Hellenism and defines the hellenic national items and the necessary ways of promoting them. Also, it examines the foreign relations of Greece and of the European Union.
*Secretary General and co-establisher (with Pr. Andrew Emmanouel) of the
Association of Scientific Problematism (ASP)
representative in Hellas of the Academy of Humanitarian Sciences of Moscow and of the Emmanuel Environmental Researches Incorporated of Chicago educational organization.
*Member of the board of the Association of Aristotelian Studies -the Lyceum, (Chairman: Professor Demetrios Koutras -University of Athens).
*Author -among others- of the philosophical books THE VOYAGE OF KNOWLEDGE, THE THEORY OF HOLISM (1986), HYPEROLISM-From Science to Philosophy and from Philosophy to Science (1987), EROS-FRIENDSHIP-LOVE, THE SEEK OF HAPPINESS (1993) with Prof. Demetrios Koutras, and of the poetic books FIGHT (1982), THE GREAT PRISONER (1983) and ILLUSION (1988) etc., "THE FUTURE OF HELLAS", 12 MILES, "FREE EUROPE AND POWERFULL HELLAS", "HYPEROLON" etc.
*Father of the philosophical system of Hyperolism which unifies Nature, Society and Consciousness, the 3 different levels of reference of the whole reality. Also, he created the paradigm (model) of Hyperolon, which combines and exceeds the individualistic and the classical holistic model.
*Publisher and Director of the scientific review INTERDISCIPLINARY REVIEW, which has the universal originality to present original and un-presented scientific papers in every field of scientific thought. Perhaps it was the first Hellenic scientific review to enter the era of Internet, as well. At the moment, its edition has been suspended.
Among many other publications in scientific reviews and panhellenic and international congresses, he has written the following scientific papers:
-THE EVOLUTION OF THE DIALECTICAL METHOD
-ELEMENTS OF DEMOCRACY ACCORDING TO ARISTOTLE
-THE ESSENCE WITHOUT QUALITIES IN STOICS
-THE MODERN MYTH OF BLACK ATHENA
-ANCIENT GREEK-THE LANGUAGE OF THE FUTURE SPACE SOCIETIES
-THE GREAT MORAL PROBLEMS OF SCIENCE IN THE PREDICTABLE FUTURE
-THE FOUR GREAT PROBLEMS OF FUTURE SOCIETIES
-HYPEROLISM AND KAIRIKOTIS
-UNIVERSE AND MAN-COSMOLOGICAL ASPECT
-DEMOCRACY AND STATE OF FAIRNESS, and many others
-GREEK VALUES AND THE EUROPEAN UNION
---
To communicate with Michael D. Rellos, please send e-mail to:
mrellos@rellos.com
©Michael D. Rellos
, 1996-2010
---